Camp Quality has been sharing the amazing benefits of smiling for almost 37 years now!
We truly believe that 'laughter is the best medicine' and are dedicated to being a positive light in the lives of kids facing cancer. So much research has shown that when we are in a happy mood, our brains perform better and we are even more resilient!
To help you create those positive vibes, here are some fun ways you can add playfulness to your day.
A big thanks to our friends at The Oranges Toolkit who shared these wellbeing tips! Profits from their impactful programs are returned to Camp Quality, directly helping us to support kids facing cancer.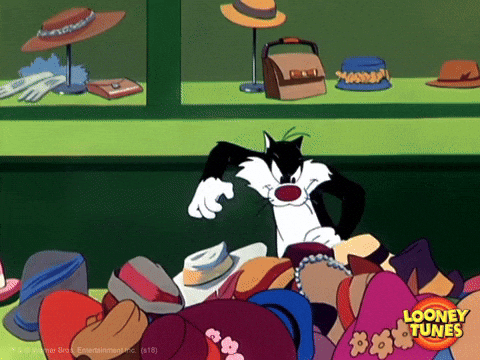 PUT ON YOUR FAVOURITE CLOTHES!
Who said you have to save all your best clothes for when you're out and about? Throw on your favourite sneakers, jumper or hat! If you're doing school or work from home, wear whatever makes you feel good and ready to take on the day, or even have a theme! This will help with your mood and your productivity for the day.
TAKE A 5 MINUTE BREAK FOR SOMETHING NEW
When we think of trying something new, we always think this means a brand-new hobby or skill but so many things can be done in the space of 5 minutes. Add something different to your day, such as:
Make a milkshake! When was the last time you did this for yourself, and at home?

Colouring in. Print something out or grab a colouring book for a quick break because it really is a soothing and creative activity.

Squeeze some orange juice. Make yourself a fresh and healthy drink; you can do this with a juicer or hand squeeze.
Create a playlist!
Line up the best tracks wherever you get your music and sort them however you like. We all love the thrill of a new set of songs. Listen to them whenever the vibe is right: in the car, in the shower, when cooking in the kitchen, or even when you just feel like laying on the floor and cranking the tunes. Music can align us with the right headspace and is known to spark creativity!
DO DINNER DIFFERENTly
Cook something new and try having dinner in a space you wouldn't usually use! You could use rugs and pillows to eat a meal on the living room floor and, for a bit of extra fun, have a theme for everyone to follow. If you like changing up dinner, start a competition to see who in the house can cook dinner the best this week!
LEAVE A PLAYFUL NOTE
If you have some spare paper, write nice messages and leave them in spots where they can be found by others in the house. Decorate them how you like and leave them in the funniest of spots, such as the pantry, next to a family member's toothbrush or near the TV remote! Lost for what to say? Try:
"You look so good today!"

Write a funny joke or poem

"Living with you is the best!"
Positive wellbeing helps us to be solution-focused and this kind of energy is contagious. Try not to worry. We want you to share laughter as far and wide as you possibly can today.
If one of these tips helped make a difference to your day, let us know. We at Camp Quality just love hearing from you!
For more information on how a good and playful attitude is for you, watch Ali from The Oranges Toolkit explain: